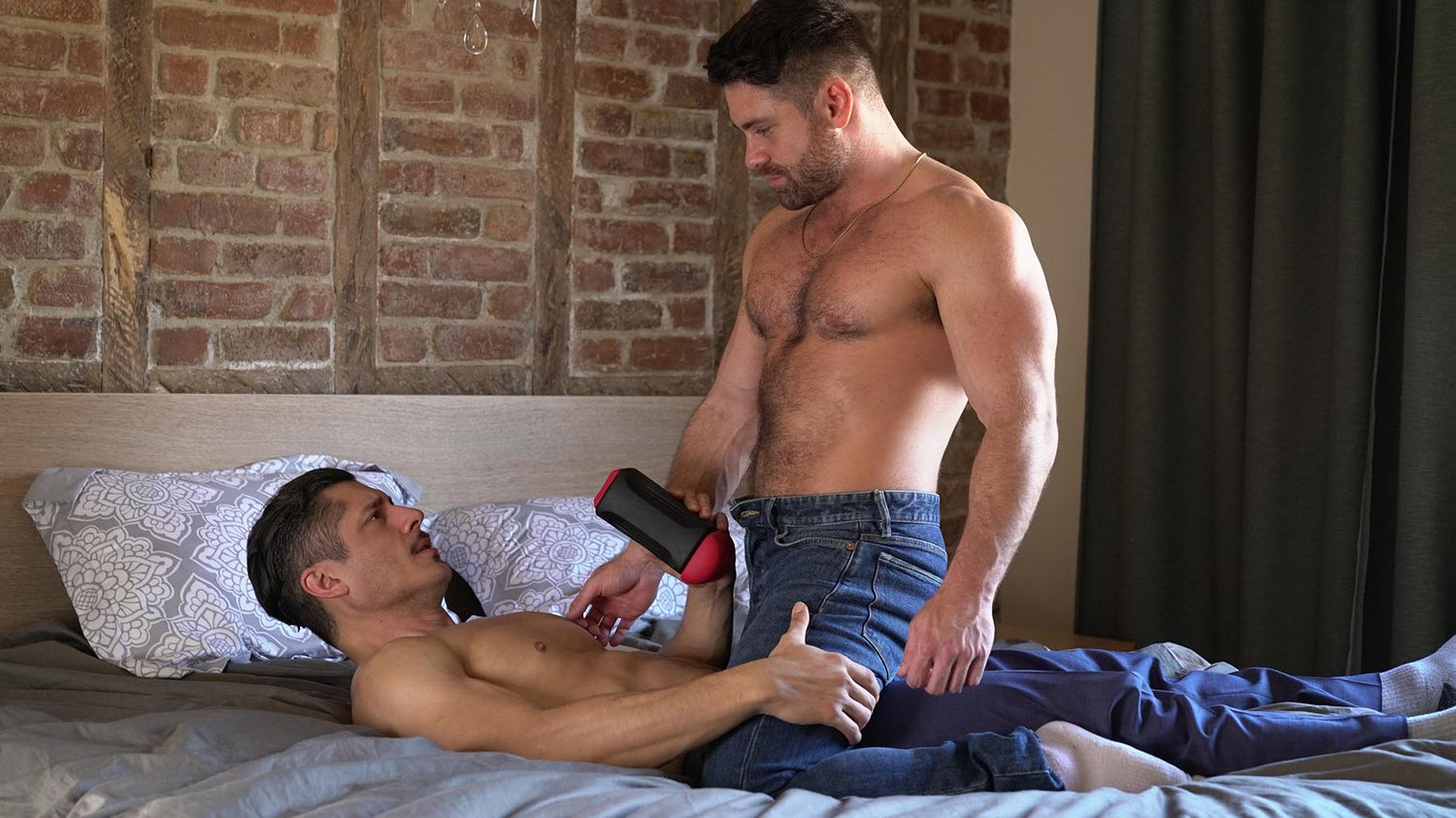 CockBlock™ is a hot new way to have sex.
Your 15% discount code will be applied at checkout. This is a limited time special offer.

Buy Now
⚔️ For when both of you are tops

With dual openings CockBlock provides both users the feeling of penetration at the same time.

🍑 For when you don't have time to prepare

CockBlock is easy to wash after use and makes intimate moments possible without having to get ready.

😈 For when you love to frot

Combining penetration and frot, CockBlock enables face-to-face sex right in the moment.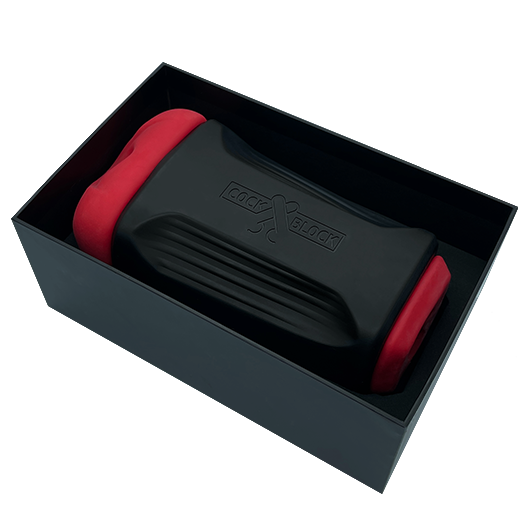 Both of you deserve mind-blowing sex and life shouldn't get in the way.
Sometimes you need options. You and your buddy might both be tops, or you might be a side. Or maybe you just aren't ready to bottom. We get it, life is busy. That shouldn't stop you from having hot sex when the moment hits. CockBlock allows you to:
Have sex face-to-face
Mimic double penetration
Enhance foreplay
Frot more comfortably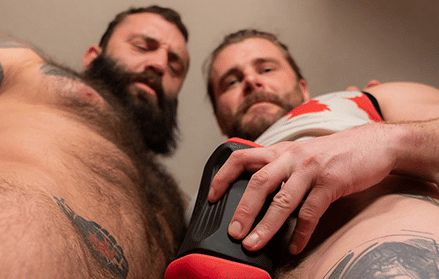 How does it work?
CockBlock enables sex in the moment by combining penetration and frot in one hot sex toy. Each partner penetrates a separate opening on the same side. Inside, the openings merge for cock-on-cock action. With soft and flexible silicone CockBlock is made to fit comfortably between bodies. Here are some of the features:
✔️ The black outer casing can be squeezed to control tightness.
✔️ The red sleeve is made to simulate real skin.
✔️ Built-in grips allow for easy handling.
Verified Reviews
Customer - Arizona, USA

"CockBlock takes frotting to a whole new level! The quality of the product is outstanding. Very well done!"

Customer - Quebec, Canada

"We love it. Easy and quick to use. Makes the pleasure last longer. "

Customer - Virginia, USA

"One of the best toys I've had. It's just heavy enough that once inside it stays still while we enjoy it."
FAQ
Where can I buy CockBlock?

CockBlock is currently only available from this online store. 
I am a bottom / top / vers / side, can I still use this toy?

Yes, you can! Regardless of preference CockBlock™ feels incredible and enhances intimacy for all combinations.
What materials is the CockBlock made out of?

CockBlock's outer-casing is made of silicone, and the inner-sleeve is made of thermoplastic elastomer (TPE).
Does CockBlock work for cocks of all sizes?

CockBlock was specifically designed to accommodate cocks of most sizes. The outer casing is made of stretchy silicone, not hard plastic, so it's expandable for larger girths and squeezable for increased tightness. The open end allows for any length.
How does CockBlock compare to other sex toys?

CockBlock is the only sex toy designed specifically for frot. There is no comparison because there is no other toy like it on the market! We are proud to introduce an entirely new category of sex toys for gay couples.